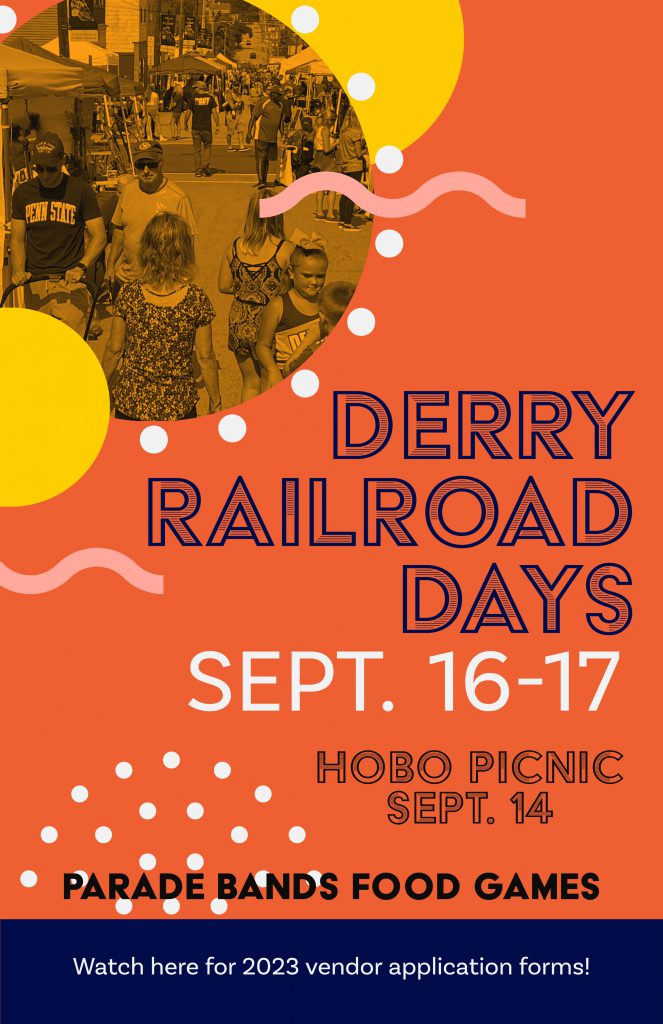 Derry Railroad Days is an annual celebration of the railroading heritage of Derry, PA. Each September the community celebrates this in a variety of ways, including the traditional parade, the Railroad Days festival, a Hobo Picnic, and much more!
The purpose of Derry Railroad Days is to recognize and preserve, for present and future generations, the rich railroad history of Westmoreland County, and especially Derry, Pennsylvania. We, more importantly, honor the railroad men and women for their significant contributions to the cultural and historic enrichment of the Derry area.
Originally known as Derry Station, Derry was first created in 1852 specifically to serve the Pennsylvania Railroad. Derry's location was ideal for a major railroad station due its access to water, and because it sits on top of a slight summit along the railroad right-of-way. Back in the late 1800s, Derry had four hotels, mostly to suit railroad workers, and a roundhouse where locomotives would receive daily maintenance, and a massive railroad yard.
There is very little left to the railroad in Derry today. In the 1920s, construction on a new set of tracks set to bypass Latrobe and Greensburg began, but the route was never completed.
The 1st Annual Derry Railroad Days Festival was held in 1990, and recently celebrated their 19th festival in September 2010. The Derry Railroad Days foundation is sure to keep their heritage alive by continuing this historic event each September.